NutriVet Multi-Vite Paw Gel Salmon for Cats 89ml
Tax included.
Spend

SAR 135

for FREE DELIVERY within Riyadh
Multi-Vitamin Paw-Gel Salmon Flavor for cats, 89ml


A tasty and easy way to give your feline friend the vitamins and minerals they need for optimal health.

This gel contains a balanced blend of essential nutrients, such as vitamins A, D, E, B12, iron, zinc and more, that support your cat's immune system, skin and coat, vision and digestion.

Also formulated with a natural salmon flavour that your cat will love.

Simply apply a small amount of gel to your cat's paw or nose and watch them lick it off. No mess, no fuss, just a happy and healthy cat!
View full details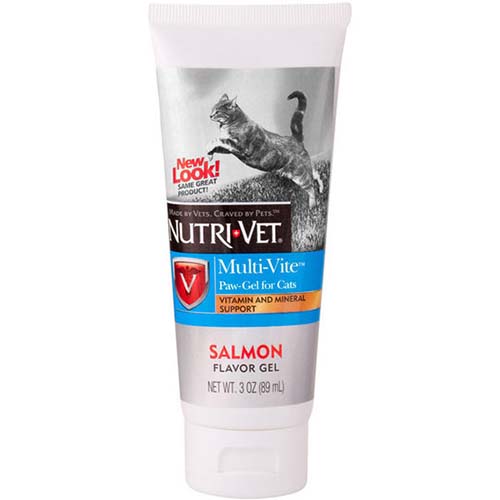 NutriVet Multi-Vite Paw Gel Salmon for Cats 89ml