Kit Cat 5 in 1 Wet Wipes Lavender Scent
Tax included.
Spend

SAR 135

for FREE DELIVERY within Riyadh
Kit Cat 5 in 1 Wet Wipes Lavender Scent

Ear Wipes | Eye Wipes | Facial Wipes | Grooming Wipes | Paw Wipes

Give your cat a quick clean up between baths with Kit Cat 5 in 1 Cat Wipes. These 5 in 1 cat Wipes are 100% alcohol and paraben free, making them safe for your cat's body and sensitive areas such as their face and paws. Each soft wipe is pH balanced, dermatological and microbiologically tested with your cat's wellbeing in mind.

Enriched with Aloe Vera extract, Vitamin E, these 100% soap-free wipes are hypoallergenic and well suited for cats with sensitive skin. Together with the thick & soft texture of these antibacterial wipes, you can offer better cleansing even on heavy coats!

Comes in resealable packaging with a simple flip lid to retain moisture and freshness.
View full details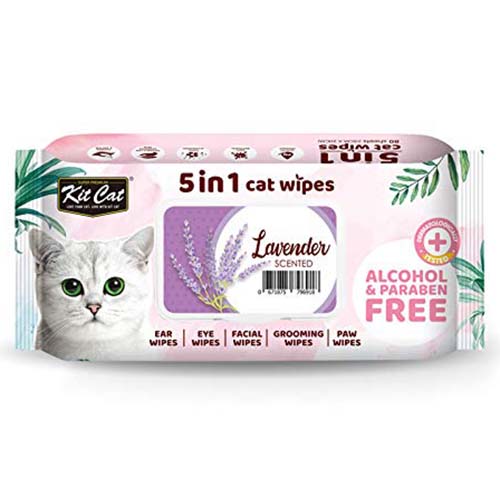 Kit Cat 5 in 1 Wet Wipes Lavender Scent