JW Snail Teether Puppy Toy
Tax included.
Spend

SAR 135

for FREE DELIVERY within Riyadh
JW Snail Teether Puppy Toy

The JW® Snail Teether Dog Chew Toy is the perfect small chew toy for small dogs and teething puppies. Designed with small mouths in mind, the Snail Teether is made up of a softer, textured rubber that massages your dogs gums as they chew, yet is durable enough to stand up to play. Great for fetch too, the Snail Teether's shape provides an erratic bounce path when thrown, which your dog will love.

Features

Perfect for teething puppies and small dogs
Textured rubber massages your dog's gums as they chew
Durable enough to stand up to rough play
Made from a soft rubber
Great as a fetch toy too

PRODUCT NOTE: For supervised play only. Know your dog and choose the appropriate size and type of toy to prevent choking or other harm. Inspect this toy regularly; if the toy is damaged or if parts become separated, remove toy and parts as injury may result. Not a child's toy.
View full details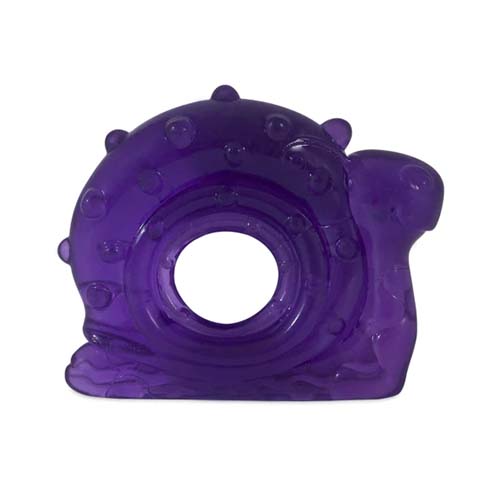 JW Snail Teether Puppy Toy