Hem & Boo Small Ring Chew Chicken
Tax included.
Spend

SAR 135

for FREE DELIVERY within Riyadh
Hem & Boo Small Ring Chew Chicken

This Dog & Co small dental nylon chew ring has been impregnated with a cheese flavour to help satisfy your dogs urge to chew.  This ring is made of 100% nylon for a longer lasting chew and have a varied texture to help massage gums and clean teeth.

Hem and Boo dog chew toys are proudly designed and manufactured in the UK.

The ring is approximately 1 1/2 cm thick and 9.5cm diameter.

This chew has been designed to pass safely through your dog however we do recommend you supervise your pet at all times.

This chew is not recommended for puppies with milk teeth.
View full details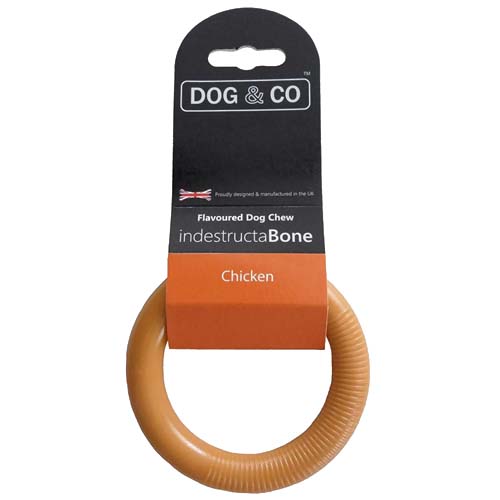 Hem & Boo Small Ring Chew Chicken