Booda Fresh N' Floss Spearmint 3-Knot Tug Rope X-Large
Tax included.
Spend

SAR 135

for FREE DELIVERY within Riyadh
With a Booda® Fresh N Floss®, Spearmint 3-Knot Rope you can keep your dogs' teeth and gums healthy while providing long-lasting tugging fun. Featuring mint-scented floss and baking soda, the tug toy fights plaque and controls tartar. Dogs stay happy and healthy with the non-invasive and non-irritating fibers that gently clean teeth and gums. The wax-coated nylon and durable all-natural cotton fibers hold up to games of tug-of-war and last longer without fraying. The three knots on the rope toy allow for better grip during tug-of-war. The Fresh N Floss toy is available in medium, large, and extra-large to accommodate all types of dogs.

Features

Keeps dogs teeth healthy
Non-invasive and gentle on gums 
3-Knots for easy secure gripping
Long-lasting play
Great for tug-of-war

PRODUCT NOTE: Medium: Dogs 18-44 lbs, Large: Dogs 44-85 lbs, X-Large: Dogs 85-200 lbs.
View full details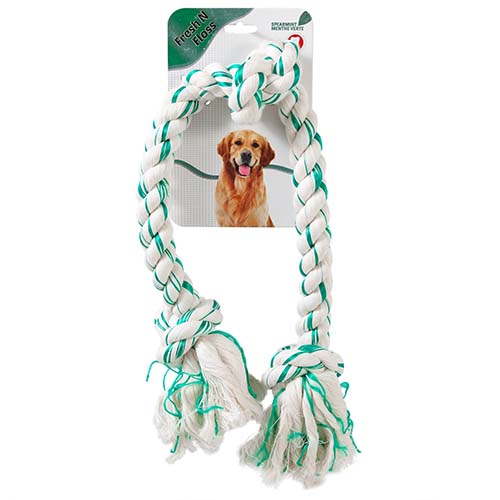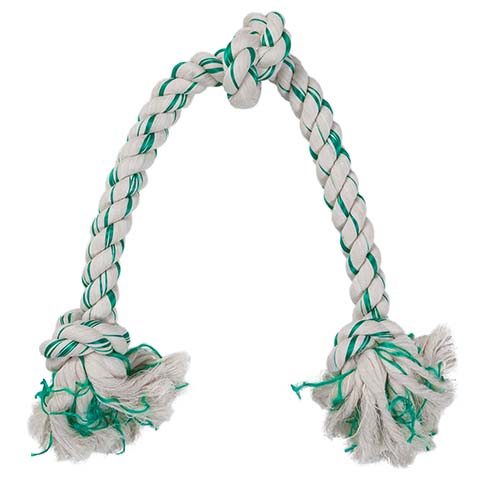 Booda Fresh N' Floss Spearmint 3-Knot Tug Rope X-Large