Vet's Best Skin and Coat 60 Tablets for Dogs
Tax included.
Spend

SAR 135

for FREE DELIVERY within Riyadh
Keep your furry friend's coat looking shiny and healthy with Vet's Best Skin & Coat Tablets for Dogs. These 60 tablets help promote healthy skin and reduce shedding. Plus, they're super easy to administer – simply give them to your pup as a treat or crush them up and mix them into their food.
View full details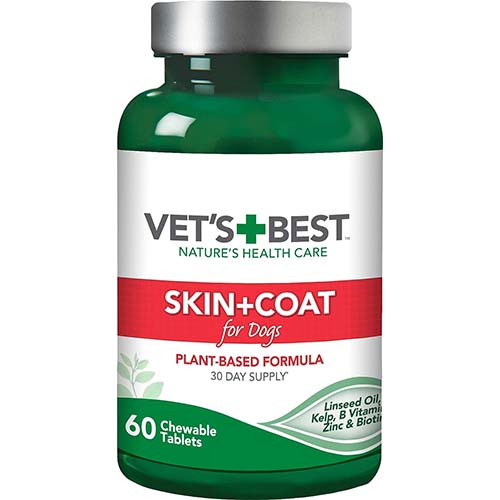 Vet's Best Skin and Coat 60 Tablets for Dogs